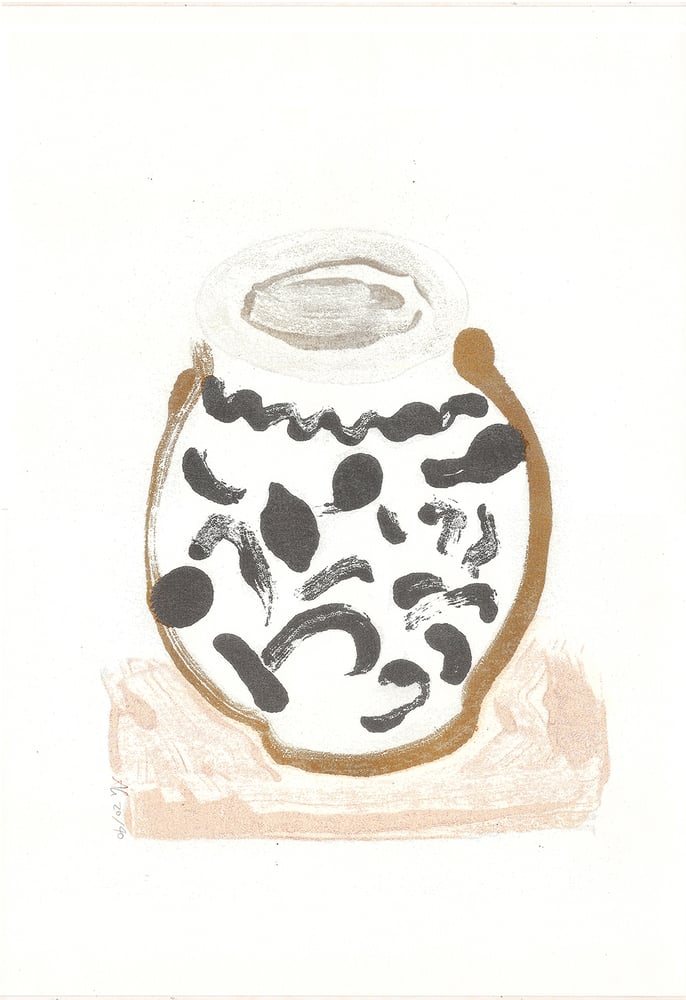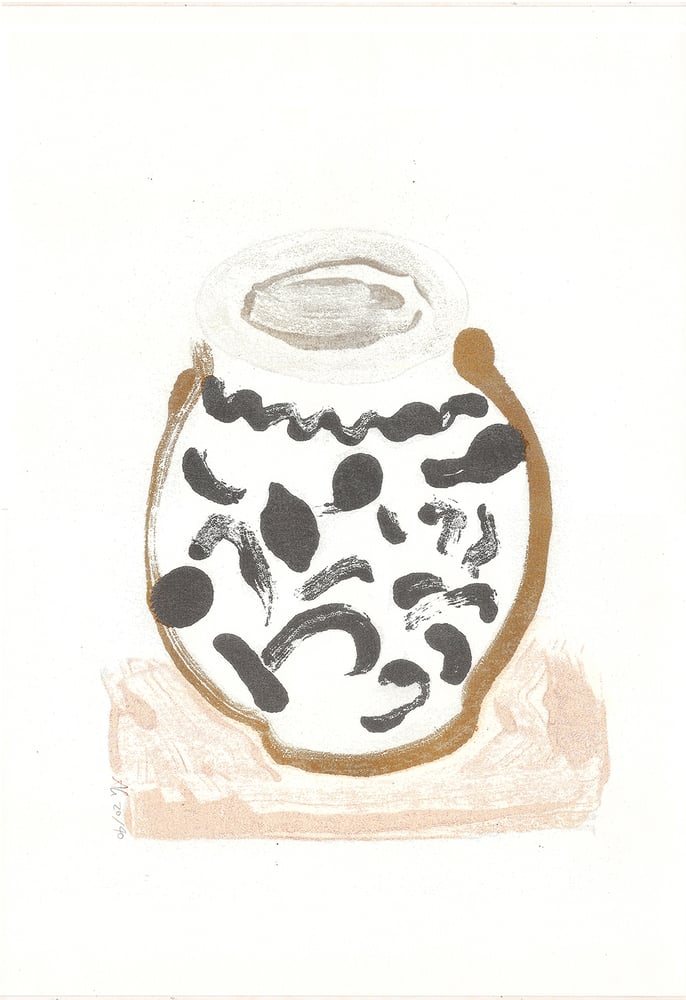 squiggle pot, riso print
$28.00
$28
Unframed, A3 size, four colour risograph print on paper, signed and numbered edition, shipped flat. The paper is Mohawk eggshell 216 gsm in White.
The pinkish area at the bottom of the print was created using fluorescent ink that, when scanned, appears muddy. The actual colour is pale fluoro pink.
I just fell in an internet hole trying to find out why fluoro colours don't scan and I still don't know why...